We're excited to announce another new release of the MindLink product suite. With this release, v20.1, we have introduced several new features along with the bug fixes and improvements. Below is an overview of the newly added features.
The full release notes can be found on the documentation site.
New Features in Version 20.1
Below is an overview of the latest feature introductions with version 20.1.
Message Classification Test Harness
Following the introduction of Message Classification in 19.8, a test harness has been added in this release. The Management Center features a new sub-page under 'Classification Configuration' in which an XML file is provided, configured with attribute tests, which can be run and returns test results.
Focus Conversation View
A new button has been added to the active conversation header to focus the open IM, Multiparty or chatroom conversation. Clicking the button while the dock and/or LiveStream is open will collapse them, focusing on the active conversation. If all panes have been manually collapsed the focus view icon will toggle to allow all panes to be expanded, quickly bringing the dock and LiveStream into view.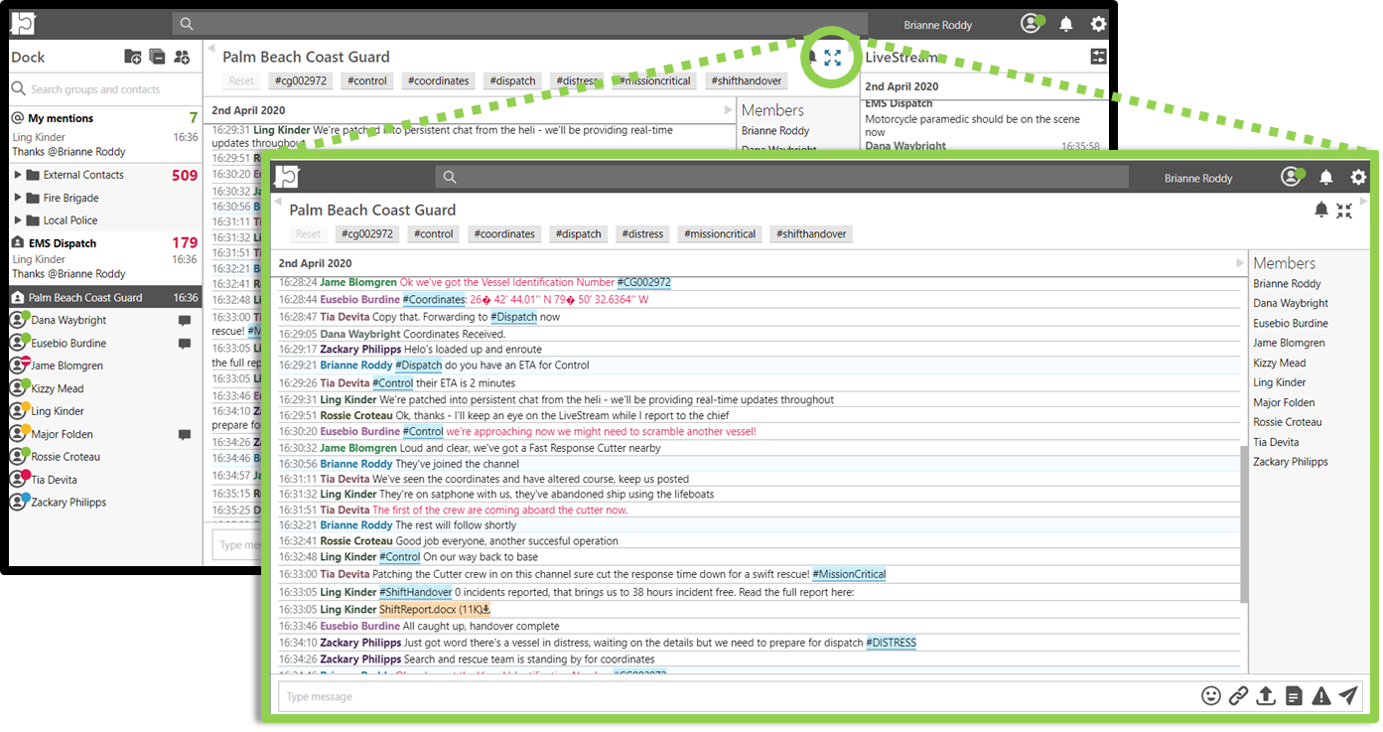 Automatic translation of existing messages
This version introduces changes to how the automatic translation preference registers messages, no longer limiting functionality to messages loaded after enabling automatic translation. In version 20.1, enabling automatic translation will translate messages already loaded into the conversation as well as any new incoming messages.
Enterprise license
Release version 20.1 adds support for a new licencing format for enterprise deployments, providing confidence in service uptime during expansion and upscaling of enterprise capacity. Ensuring growth in users does not cause service downtime, the licencing enables the service to continue allowing authentication requests when reaching capacity, logging warnings that capacity has been reached rather than disrupting the service.
Version 20.1 Downloads
This concludes the list of new features introduced in version 20.1, for the latest server installers please click on the product names below:
Empowering users in the digital workplace with an intuitive, feature-enhanced Skype for Business Persistent Chat web client that's accessible anywhere.
Secure Skype for Business Persistent Chat mobile client with modern messaging features and MAM support Available on iOS and Android phones & tablets.
Converging business processes with communication workflows. Connect external systems to Skype for Business Persistent Chat and post system data to chatrooms and users.