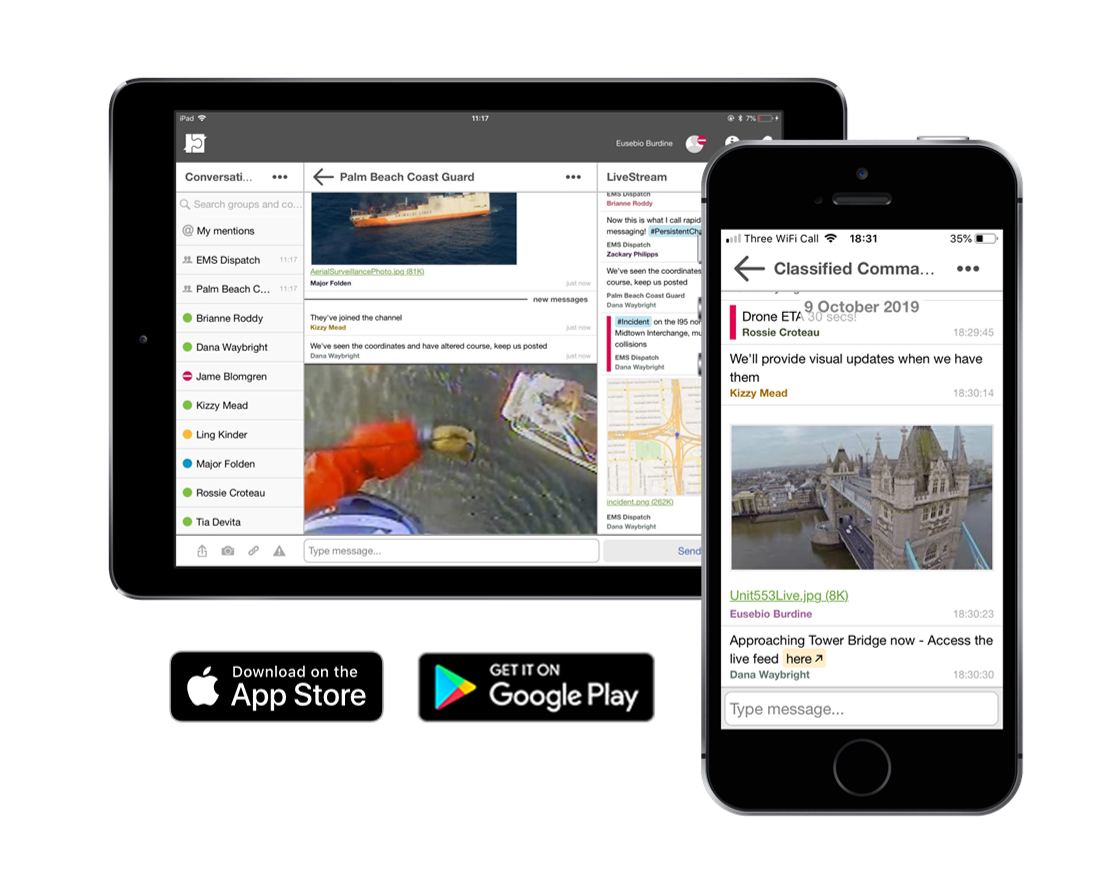 Mission Focused
A solution designed specifically to deliver capabilities for today's challenging mission environment.
Classification & Control
A unique data classification system that allows all chat and message content to be labelled appropriately.
Secure Communities
A sophisticated security architecture that separates data into secret "communities of interest".
Encryption
An innovative mechanism to encrypt chat data and manage the sharing of encryption keys with users.
Secure Mission Collaboration In Your Pocket
Secure Access On-the-Go
Low Network and Resource Overhead
EMM Supported
A best-in-class Persistent Chat platform for mission-critical messaging.
Chat with us...
Our real-time specialised chat is built for the regulated and security industries. We bring the right people, information and tools together to facilitate critical decision making. If your project requires persistent chat, get in touch today and learn how to drive your projects forward with highly efficient collaboration.