Remote working and the digital workplace
Remote working is always evolving and the role of technology has rapidly accelerated this process. Through unified communications the problem of collaborating and communicating with colleagues both in and especially outside the office has been addressed yet there are still some areas that require attention, which will be discussed throughout this post, highlighting today's focus areas.
The benefits of remote working include improved job satisfaction and productivity promoted by the flexibility of not needing to be in one place to get work done. Furthermore, for the company's pockets, this could spell significant cost savings in terms of office space, office facilities – down to the water cooler expenses and cost savings in other areas.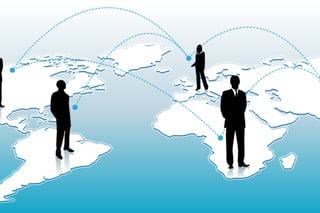 The success of a remote workforce can be found in a company's ability to pursue the digital transformation of the workplace. This means leveraging digital solutions for analogue workflows and driving adoption across the organisation. With the right environment and the appropriate tools, effective remote working can become a reality. But what defines a digital workplace and what factors allow for effective remote working?
Creating an effective digital workplace for remote workers
First and foremost, for employees to work remotely they must have access to their work systems from wherever they may be, at home, at the airport, on the train - wherever. This translates to the notion of an 'anywhere office'. An anywhere office allows employees to access their work systems, ranging from company email to industry or company specific platforms from anywhere over the internet through web applications.
Mobility is another major factor to enable a remote workforce. With the increased usage of mobile devices in the workplace, whether company or employee owned as part of a BYOD (Bring Your Own Device) strategy, there must be a focus on mobility for a digital workplace strategy to succeed.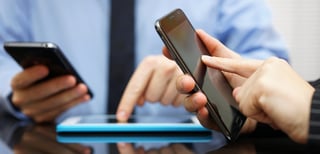 Beyond access, whether mobile or over the internet, user adoption is the most critical factor in creating an effective digital workplace. User adoption of digital workplace technology is essential for remote working as remote workers and on-site colleagues require each other to utilise the same solution to collaborate and communicate at all, not to mention doing so effectively.
Focus on the User Experience
Considering what makes an effective digital workplace, it's important to select and deploy tools that can be accessed anywhere and will be readily adopted. Though adoption is driven by multiple factors, the user experience will dictate largely how widely adopted any potential solution will be. The more intuitive the user experience, the more readily and widely adopted the solution will be by its users.
Looking at the functional aspect of the user experience it's important that within the digital workplace the remote working experience is equivalent to its office working counterpart. An application used remotely should be just as functional as it is within the office to ensure the most productivity. Similarly, the less time a user needs to spend on installing, updating or configuring a client the more efficiently their time is spent, which isn't an issue with a web client.
In terms of form, the user experience should be on par in comparison to consumer applications. Users' expectations for UI/UX design have grown and an outdated interface can be quickly off putting and potentially delay the user adoption process.
The user experience is more significant than one might think. Although it may be commonly known that business applications aren't particularly well-known for their modern appearances or ease of use. The fact that consumer applications are vastly ahead in terms of design and user experience make consumer alternatives highly appealing to users. As appealing as consumer solutions are, they remain outside of an organisation's control rendering them as highly pervasive which poses a real threat to information security and compliance.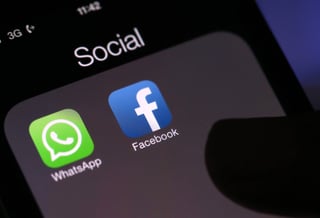 Communications first
It's important to remember that the physical office environment is a shared environment and teamwork/collaboration is facilitated by interpersonal communication. The digital workplace should be no different and colleagues need a suitable means to connect with one another digitally. To succeed at fostering collaboration, especially in the context of remote working, users require a digital solution for real-time communication, a solution that is presented in a robust, intuitive user experience.
MindLink recognises the need for such communications solutions within the digital workplace and as a Microsoft technology partner, has developed enterprise solutions for unified communications platforms such as Microsoft Lync and Skype for Business.
Empowering remote users
MindLink Desktop empowers remote users to engage more interactively with their colleagues and foster collaboration all without needing to be in the office.
MindLink Desktop is a Skype for Business web application that can be accessed from anywhere directly through any web browser. Our Skype for Business web client allows for added capabilities such as Persistent Instant Messaging, the LiveStream, voice chat capabilities and other native features such as Persistent Chat to facilitate real-time communication.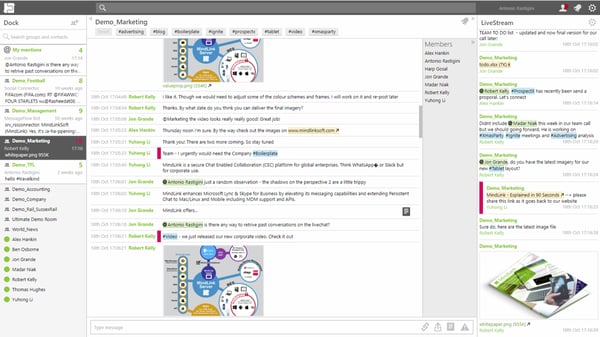 With a distinct focus on intuitive UI/UX design and added features, MindLink Desktop is an easy-to-use yet powerful Skype for Business web app. Guaranteeing users the same experience both in and outside the office which helps drive adoption within the digital workplace.
Read more about secure web access to Skype for Business here, or get in touch with us today.