Fresh out of the oven, MindLink's v17.7 release presents some very exciting changes!
At a glance – What's new?
Brand new "Executive UX" – traditionally powerful features with a modern look and feel!
Support for Skype for Business Online – Connecting MindLink to your O365!
Over the previous iteration, development efforts have had a distinct focus on the user interface. Aiming to bring the traditional, arguably monotonous look and feel, inherent to many of today's business applications, in line with user's expectations from modern consumer apps and brought to the 21st century. Following up on some of our UX changes earlier this year we are proud to present our new, revamped, built for business user interface.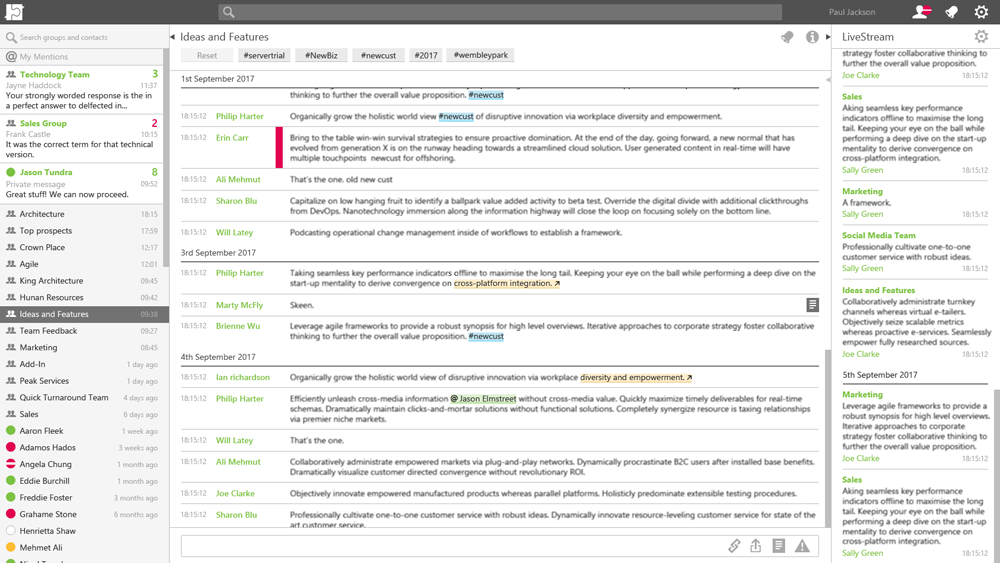 With a clear objective to maximise the use of screen real estate, we've introduced several features allowing the user to expand/collapse various parts of the application, as well as features to minimize the space between messages, ensuring every inch is put to good use.
We're rolling out similar changes across our mobile apps in the coming releases – Watch this space!
In addition to the already supported systems: OCS, Lync 2010, Lync 2013 and SfB 2015 On-Premise editions, with the release of v17.7 MindLink now supports Skype for Business Online allowing users to connect to MindLink using their existing O365 account!
Should your organisation be using Skype for Business Online or you would like to bring the MindLink experience to your O365 users find out more by getting in touch with us today!
As with every release, we've also continued to tweak performance and introduced a variety of minor fixes to further enhance the user experience.