MindLink has now made its debut at InfoComm and managed to create a buzz in the Unified Communications space. We've received an overwhelming number of positive reactions for our product demos, showcasing the latest feature additions and highlighting our new Executive UX.
Having tapped into a series of new use cases through our partners, Key Technologies, we are very excited to see how well MindLink resonated with the government and security sector. Engaging with a multitude of players in this space throughout the event has proven highly insightful and is already fuelling future development efforts.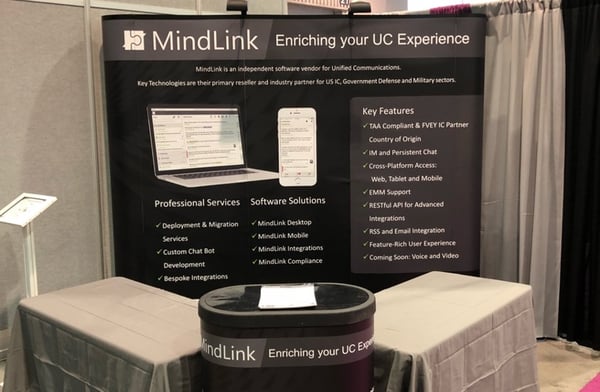 It's been a busy 3 days exhibiting at InfoComm 2018, MindLink and Key Technologies have wrapped up an eventful week in Las Vegas and returned home. To everyone we spoke to; thanks for stopping by the booth – and if we didn't catch you there, you might see us soon at an event near you, watch this blog for updates!