This week, all eyes will be on San Diego, California for the first ever Microsoft Lync Conference. Persistent Chat, a hidden gem in Lync, will be featured front and center as it is no longer a separate component, but is part of the overall user experience and is more integrated within the Lync 2013 server architecture. We thought we would take the time to reflect on the history of Chat and what makes this feature so unique.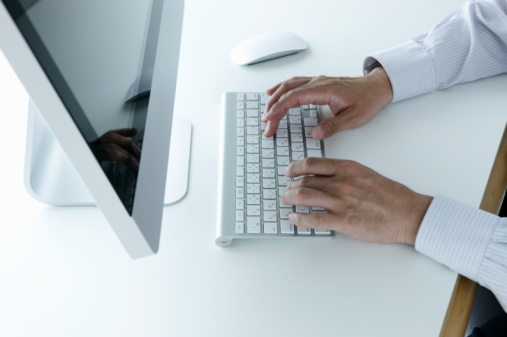 If you were to survey a random of group of people and asked the question, "Who invented online chat?" the answers you probably would get are "Yahoo!", "Gmail", or "AOL". Although they are the most popular answers, those are not correct.

The technology behind chat has been around for about 40 years. First used at the University of Illinois in 1974, the first online chat system was called Talkomatic and offered several channels that accommodated up to five people. This was the beginning of group chat as we know it today.

With the rise of the internet in the 1990's, chat rooms, online forums, and instant messaging became widespread, including IRC, Yahoo! Messenger, ICQ, etc. Critical mass was gained as AOL introduced chat rooms as part of its internet service in 1989. People used chat to connect with friends or family down the street or halfway around the world.

Human nature as it is, the downsides of this seemingly anonymous form of communication began to overshadow its novelty when public consumer chat rooms started being used for sexual or other unscrupulous activities. The terms "chat" and "chat room" became associated with such activities, and unfortunately, the stigma still remains.

Chat finds a business case

On the business side, however, chat found a home on the trading floor of large investment banks in the late nineties. Traders found that the ability to quickly converse with multiple people in the same conversation at the same time enhanced decision making and provided a competitive advantage in the fast-paced world of trading where every second counts. The initial implementations were home-grown applications before a few vendors brought enterprise ready chat solutions to the market.

Two trends emerged in the early 2000s. First, employees at several companies began using public IM networks to communicate with co-workers or external parties. At the same time, in the world of investment banking, where security and compliance regulations restricted the use of public IM networks, persistent chat emerged as a standard communication tool, permeating other areas of the business including customer support, IT helpdesk and back office operations teams. Established communications vendors were quick to spot these trends and introduce enterprise ready tools that featured instant messaging and persistent chat – IBM release SameTime, Cisco acquired Jabber and Microsoft acquired Parlano's MindAlign and rolled it into Office Communications Server (now Lync)

What's next

Employees today have a plethora of communication options – from traditional email and telephone to VOIP, instant messaging, video conferencing, public or corporate social networking tools etc – usually provided as part of a unified communication platform. The challenge is determining the appropriate tool for the relevant situation.

Persistent chat provides the best means of communicating with a dedicated team of people, combining the benefits of real-time instant messaging and asynchronous access through persistence. Organizing communications into specific team or project based channels instead of a combined email inbox full of reply-all threads provides context and the ability to filter critical information from irrelevant chatter. Our whitepaper covers some key use cases where persistent chat adds tremendous value.

The true power of Persistent Chat, however, is unleashed when combined with the vital information that sits in disparate line of business applications across the enterprise. Feeding that information to the right audience in the right context promotes more effective team collaboration and faster decision making. And, in an increasing mobile world, being able to access critical business information, review past conversations on the topic, and collaborate with the team regardless of where you are, through your smartphone or tablet, can mean the difference between success and failure.

At FCG, we have developed MindLink to help businesses realize the potential of persistent chat – helping executives make critical business decision that lead to demonstrable business results. We're excited to be sponsoring Lync Conf 2013, so please come talk to us at booth K8 to find out more.